Who Are We?
We are a collection of scientists and wellness specialists dedicated to supporting human beings in achieving their optimal health, vibrancy, and integrated version of themselves through our proprietary technology consisting of plant-based cultures and micronutrients.

The MiST Program delivers a biochemical upgrade to your brain and microbiome, restoring individuals to their highest selves.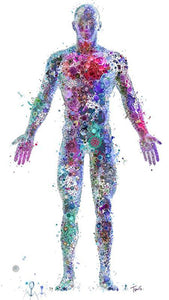 Our Focus
Our 3-point gateway system consists of repairing, rebuilding, and discovering the best version of you.

Point 1

What is your Foundation? Most beings that walk the planet are stressed, anxiety-ridden, and not getting deep, replenishing sleep. Our process relieves stress, restores your sleep to a deeper, peaceful regenerative sleep while building towards more energy and mental clarity.

Point 2

What needs to be removed, detoxified? Our foods, the air we breathe, the water we drink and bathe in consists of heavy metals. Our skin is our biggest organ and absorbs these toxins which riddle our bloodstream. Our process assists in the removal of heavy metals, pathogens, and toxic residues from the body.

Point 3

The happier you - finding your way to personal redemption. Your life is yours. The MiST Program supports you in creating the life you love and mastering your life for whole-hearted fulfillment.
Next Steps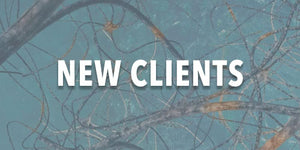 New Clients
At BiomeTech, we begin every new client on a biochemically calming protocol. We do this to provide a powerful foundation for cellular renewal and transformational growth. Our Calm & Sleep packages are the required first step towards you balancing and calming your internal environment so that the body can do its healing work.
Get Started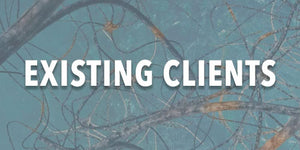 Existing Clients
Remember, our Client Care Specialists are here to guide, support and answer any questions you may have about your protocol with BiomeTech.
Set an appointment today, we are here for you!
Shop Now
Testimonials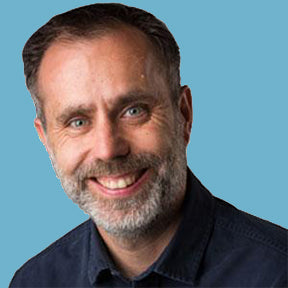 Russell Davis
"Before using BiomeTech products I often worried about my business and financial security. I would worry about the future, whether I would still be as successful and continue to provide for my family. Since taking the products I no longer worry about the future. I am more present, peaceful and grounded. As a result I am happier and more fun to live with!! I am enjoying my work more and more, creating from a place of playfulness. I am also more connected to my body. I am far more aware of what food is good for my body and although I've always been very healthy I think I have naturally taken a step change in my health and well-being. I've been 'working on myself' for a long time and made great changes in my life but having these improvements to my biochemistry has allowed a step change in my psychology."
See Russell's Full Testimonial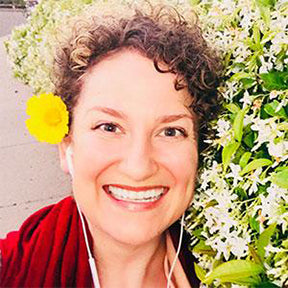 Kylie McConnell
"The sugar and eating addiction that I had struggled with took up 80% of my day just thinking and this thing that used to create struggle and strife for me daily, all day, every day, for many many years since I was 15 just vanished. I could not encourage you any more deeply, as a mentor and guide, I have every single one of my clients on these, I have them at all of my retreats because I have searched the world for leading edge nutrients, technologies, practices, to evolve, to get out of stress, to feel calm, to feel clear, to feel connected, to feel deeply in purpose and I have never found anything to the caliber, to the high-quality and level and leading edge nature that BiomeTech is. I couldn't recommend it more deeply. I can only imagine it will change your life as it has changed mine and the 100s of people that I have shared it with and enjoy the journey!"
See Kylie's Full Testimonial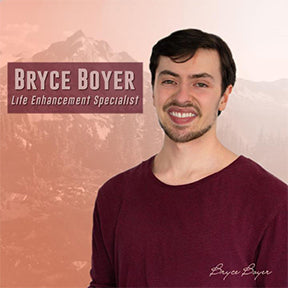 Bryce Boyer
"Before I started with BiomeTech, I was 15 pounds underweight, I had two autoimmune diseases, and I had a chronic disease. Once BiomeTech came into my life, I would say the biggest noticeable change that I still experience on a daily basis is that my baseline of anxiety has forever changed. I no longer get panic or anxiety attacks and if it does come up, I have all of these tools and I also don't react to it in such a fearful way. That doesn't really happen to me anymore. I have these tools to be able to bring myself out of that, and that is absolutely the biggest thing that it helped me with--just lowering stress, ultimately giving me more control over my mind, over my body, and being able to lay into this non-resistant state and just go through the flows of what I have to go through without going into fight-or-flight."
See Bryce's Full Testimonial
BiomeTech Blog: A Journey with BiomeTech