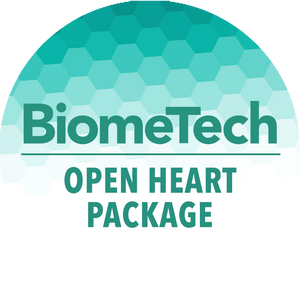 The Open Heart Package is designed to create space, vulnerability and support the deeper parts of your personal journey, by stimulating healthy cell growth so that you can create more open-hearted support than you've had before. Breaking down the walls of your heart and letting support come in.
These nutritionally supportive products aid in opening up your heart chakra, helping you ground into your feminine and masculine, helping you to be more carefree, happy and expand your heart to allow more passion & love to come in.
This package contains 4 products: CoQ10 (2oz), Wild Yam (2oz), Enzyme G (1oz), & Vanilla (1oz).
Benefits:

Designed to be more carefree, happy and grounded in your body

Help to create more vulnerability and space in your body

Aid in opening up your heart chakra, creating more love and passion to come your way